Skip to Content
Sprinkler Irrigation in Weber County, UT
Our Sprinkler Irrigation Services
Are you looking for residential or commercial landscaping services that will keep your lawn lush and green? A sprinkler system might be right for you. When the dry season hits, your lawn will need extra care to maintain its health and vitality. Sprinkler systems are a low-maintenance way to keep your lawn healthy and green. When it comes to a sprinkler system, you need a company that is well-experienced in installation and maintenance. At Oberg Irrigation in Weber County, UT, our sprinkler services cover all aspects of sprinkler systems to provide you with the best lawn maintenance care you can get. Our services include:
All sprinkler systems need repair and maintenance, so it's important to have an expert on hand to keep them in good working order. Our full range of services will ensure that your sprinkler system is in great working order to keep your lawn looking beautiful.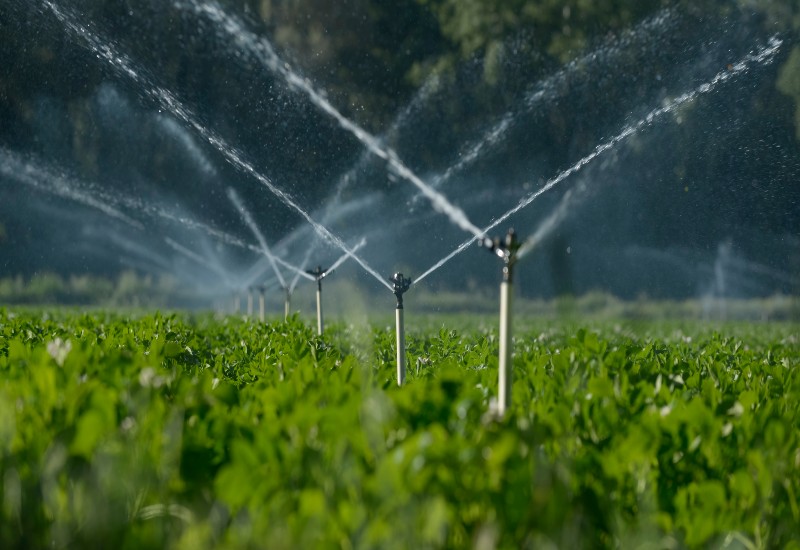 Get Started With a Sprinkler Irrigation Consultation
If you are a person who prefers to do it yourself, you may still find our experts of use to you as you plan or work. Even the savviest home improvement enthusiast can need reinforcements from time to time. Our team of experts offers consultation services to help you plan or execute your sprinkler project to ensure successful results. While we understand and respect your wish to execute a project on your own, we also understand that complications occur. Our goal is to support you throughout your project as needed to help keep you on track and avoid any costly issues. If you find yourself wondering where to start with a sprinkler installation or repair project, our experts are here to help you. We have 20 years of on-the-job experience and will work with you to ensure the success of your project.
Who We Are at Oberg Irrigation?
With over 20 years of experience in sprinkler systems, our team comprises sprinkler specialists. We pride ourselves on excellent customer service and will work with you to find a customized solution to your sprinkler system needs. From start to finish, our experts will find the best solution for beautifying your lawn. We provide the highest quality work for each job and will work with you to ensure your full satisfaction. Our team is here to answer all of your questions and find solutions to your sprinkler system needs.
Contact Oberg Irrigation in Weber County, UT
When you are ready to talk sprinkler systems, contact us today at Oberg Irrigation in Weber County, UT. Our team is standing by ready to help you tackle your sprinkler installation and get your lawn in tip-top shape. Our customers agree that the quality of service you will get from our team is of the highest caliber. We offer convenient, flexible hours and look forward to hearing from you to begin your project. We will customize a solution for your lawn that will meet all of your specifications. Our hours of operation are:
Monday: 7:00 AM – 7:00 PM
Tuesday: 7:00 AM – 7:00 PM
Wednesday: 7:00 AM – 7:00 PM
Thursday: 7:00 AM – 7:00 PM
Friday: 7:00 AM – 7:00 PM
Saturday: 7:00 AM – 7:00 PM
Together, we will create a lawn that you can be proud of for your home or business.
Get Custom Service at a Fair Price Today!