Skip to Content
Sprinkler Irrigation in Davis County, UT
Our Variety of Sprinkler Irrigation Services
If you are looking to beautify your lawn without the added hassle of dragging around a heavy hose, a sprinkler system may be just what you need. Your lawn is the first thing people see when they look at your home or business. Why not keep it green and beautiful? Oberg Irrigation in Davis County, UT offers a variety of sprinkler system services to meet all of your needs. Whether you have a sprinkler system installed already that needs winterization, remodeling, or maintenance or you want a new sprinkler installation, our experts can help you plan a strategy for your sprinkler installation that will be perfectly customized to your needs. The services we offer include:
If you are interested in a sprinkler system or in need of services for your existing sprinkler system, we have a full range of services to help you achieve the results you want for your lawn.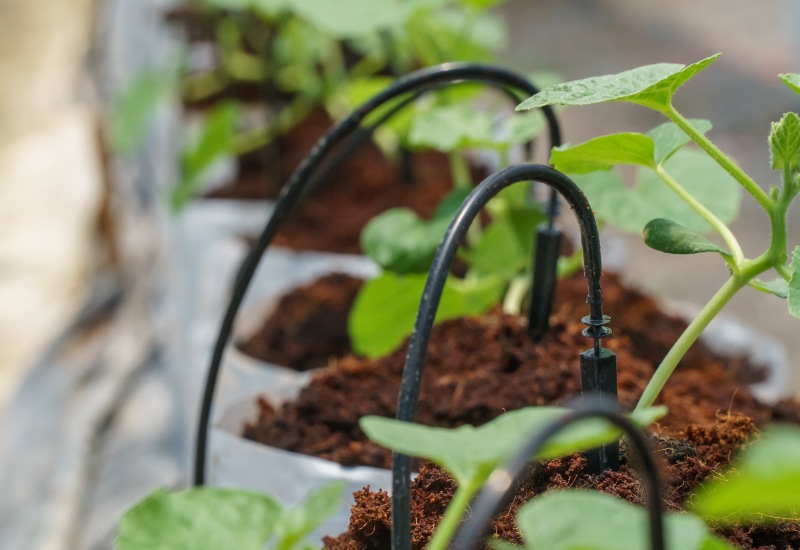 Sprinkler Irrigation Consultation Made Easy
Are you a weekend warrior who likes to handle your home projects yourself? If so, you might benefit from our consultation services. Our team of experts loves to help you plan and strategize on projects and is available to consult with you on any questions or issues you may be having. Whether you are stuck with a complication or need advice on how to get started, you can count on our team in Davis County, UT to assist you with getting the results you want from your sprinkler project. We are as dedicated to the best results of your project as you are, and we want to see your project succeed. Consulting with our experts can help make sure that a minor repair or simple project doesn't become a major issue. Our sprinkler specialists want to see you succeed with your DIY project and repairs, and we are here to support you. Give us a call if you need our advice. We are happy to help.
Who We Are at Oberg Irrigation?
Oberg Irrigation in Davis County, UT has over 20 years of experience in sprinkler installation, repair, and maintenance. We are dedicated to the highest quality of work and will see every project through from start to finish with dedication. You will find that our experts are knowledgeable, professional, and easy to work with. We are passionate about what we do and will bring our very best to every project. Customer satisfaction is our number one priority, and we strive to live up to the reputation we have worked hard to build over the past 20 years.
Contact Oberg Irrigation in Davis County, UT
When you are ready to add or maintain your sprinkler system for your home or commercial property, contact Oberg Irrigation in Davis County, UT. Our team is standing by ready to help you get started on your most beautiful lawn. We will customize a solution to your specifications to ensure your sprinkler system meets all your needs. Our hours of operation are:
Monday: 7:00 AM – 7:00 PM
Tuesday: 7:00 AM – 7:00 PM
Wednesday: 7:00 AM – 7:00 PM
Thursday: 7:00 AM – 7:00 PM
Friday: 7:00 AM – 7:00 PM
Saturday: 7:00 AM – 7:00 PM
Contact us today to get your sprinkler system started.
Get Custom Service at a Fair Price Today!