Skip to Content
Bountiful, UT's Drip Irrigation System & Winterization Pros
Top-Tier Sprinkler Repair in Bountiful, UT with Oberg Irrigation
In the heart of Bountiful, Utah, Oberg Irrigation stands as a beacon for all your sprinkler needs. We proudly serve Salt Lake County, UT, with a wide array of services tailored to your lawn's demands. From sprinkler installation to essential sprinkler repairs, our expertise spans across every facet of irrigation. For those looking to conserve water, our drip irrigation system is the optimal choice. Furthermore, whether it's rejuvenating an outdated system with a sprinkler system remodel or ensuring your system's longevity with sprinkler winterization, we've got you covered. With the advent of spring, our spring sprinkler start-up service ensures your lawn receives the love it deserves after a long winter.
Oberg Irrigation
Address
PO Box 1002
Bountiful, UT 84011
Phone
801-502-4488
Hours of Operation
Monday: 7:00 AM – 7:00 PM
Tuesday: 7:00 AM – 7:00 PM
Wednesday: 7:00 AM – 7:00 PM
Thursday: 7:00 AM – 7:00 PM
Friday: 7:00 AM – 7:00 PM
Saturday: 7:00 AM – 7:00 PM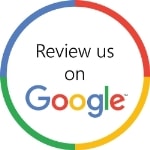 Sprinkler Consultation: Navigating Your Irrigation Needs
Sprinklers are like secret helpers for our yards, always making sure the grass has enough water. But sometimes, these systems need some help too. If you're making a new garden or fixing up an old one, getting a professional to set up your sprinkler system is a good idea. As the weather changes, different things can come up. Maybe there's a sudden problem that needs fixing or you want to get your sprinklers ready for spring. If you're changing your yard or adding onto your house, it might be a good idea to update your sprinkler system so it waters everything evenly. And when winter comes, it's important to protect your sprinklers so they don't get damaged and are ready for the next year.
Embracing Modern Irrigation Solutions
Sprinkler systems have come a long way, evolving with technology and environmental concerns. Today's homeowner has a plethora of choices tailored to their unique needs. Drip irrigation systems, for instance, are perfect for those keen on water conservation. They deliver water directly to plant roots, ensuring minimal wastage and maximum absorption. But with so many options available, making the right choice can be overwhelming. This is where a sprinkler consultation can be invaluable. Our experts not only help navigate the maze of options but also tailor solutions to ensure your lawn thrives in every season.
Delivering Excellence Through Expertise
In the world of irrigation, having the right knowledge can make a world of difference. Our team at Oberg Irrigation, with its profound understanding of sprinkler systems, has been the go-to for countless homeowners and businesses alike. Imagine planning a garden makeover and being unsure about the right sprinkler installation for your specific needs, our specialists are there to guide you. When the unpredictable happens, like a sudden malfunction or a leak, our team's sprinkler repair skills come to the rescue, ensuring minimal downtime and maximum efficiency.
Staying Ahead with Modern Innovations
With the constant evolution in technology, the landscape of irrigation is ever-changing.  Our team knows all about drip irrigation systems, which are great for saving water and can help you redesign your sprinkler system if your garden needs change. They're always up-to-date with new trends and methods. When spring comes, they make sure your sprinkler system starts without any problems, and when winter arrives, they take care of winterizing your sprinkler to protect it.
Consultation: Your Gateway to Informed Choices
Every lawn, garden, or property has unique requirements. Recognizing this, our experts offer personalized sprinkler consultation services. They work closely with you to understand your needs, challenges, and aspirations. Whether it's advising on the best system for a new installation, troubleshooting an existing system, or planning for seasonal changes, their insights and recommendations ensure you make informed decisions every step of the way.
The Oberg Assurance
We understand that your lawn is an extension of your home, a place of relaxation, play, and memories. That's why our comprehensive services, from installation to winterization, are designed to provide peace of mind. Whether you're a DIY enthusiast needing guidance or a homeowner seeking expert solutions, our commitment remains unwavering: to ensure your lawn remains lush, healthy, and beautiful all year round. Locating us in Bountiful, Utah, is a breeze. Nestled conveniently for residents of Salt Lake County, our office is your go-to destination for all sprinkler-related queries and services. If you're unsure about your sprinkler needs or need expert advice on a new installation, don't hesitate to drop by or give us a call. Why settle for less when your lawn can have the best? Contact Oberg Irrigation today and take the first step towards a greener, more vibrant outdoor space. Your lawn deserves nothing less than perfection.